Special Internet Pricing for Installed Systems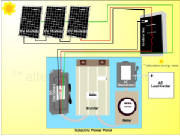 How a grid connected system works
Grid Connected Systems supply power to your home or bussiness. If you are with Georgia Power you have options that will mean the power company PAYS YOU for every watt of energy you produce. All power companies pay you for any power you send to them. There are no batteries in a grid connected system, and the maintenance is minimal. Maintenance plans are available.
You need to know about this law that will make your power bill even Higher!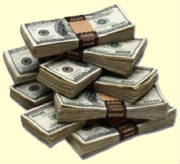 We are featuring a 5KW system I can be yours for just this $18,999 $16,999
$11,999 $11,500 BEFORE Tax Credits
The #KW is the name plate of any system. The # is equal to the amount of energy created at peak
performance per hour.
A 5KW system will produce 5KW per hour 5.1 hours per day for at total of 25.5 DC
In an average year, you will harvest 6630KW of AC energy; y
our Air Conditioner will use about 4000Kw per year.
This means No giant ELECTRIC BILL for the summer!!!